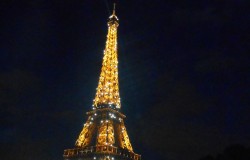 Posted on September 16, 2016 by admin in Uncategorized

I got to thinking about not being social. I'm not that social. Like I said in my previous post, I'm an introvert. I flee from crowds and savor time alone. It's me time–and it matters. Sometimes I just don't want to go out; sometimes I just feel like crowds will kill my soul. (Okay, that […]

No Comments. Continue Reading...