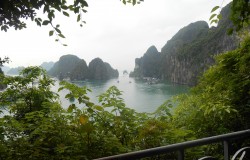 Posted on October 28, 2014 by admin in Uncategorized

I went to Thailand this summer. While I didn't get to see Bangkok or Chiang Mai, I did see Phuket and Khao Lak. Khao Lak is a city on the Indian ocean side (I crossed off another ocean) that was greatly affected by the 2004 tsunami. In fact, Khao Lak had to be mostly rebuilt. […]

No Comments. Continue Reading...