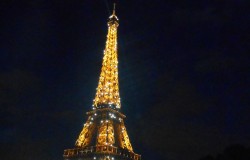 Posted on October 5, 2015 by admin in Uncategorized

Hello readers. I am checking in. I've been away for quite some time for a reason I hope you'll understand. My first novel, "These Four Years: Freshman Year" is scheduled to be released this December. It's been quite the long and arduous process getting it ready, but I am so excited. There's no better feeling […]

No Comments. Continue Reading...