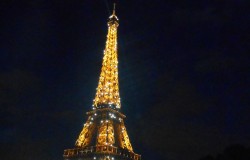 Posted on March 17, 2016 by admin in Uncategorized

I got to thinking about the ocean. I once read: "Go to the ocean. It forces you to be a dreamer." While I live in California and do not spend much time at the ocean (sand in my toes is not my favorite thing in this world–unless I'm ready to sunbathe and break out a […]

No Comments. Continue Reading...