I went to Thailand this summer. While I didn't get to see Bangkok or Chiang Mai, I did see Phuket and Khao Lak. Khao Lak is a city on the Indian ocean side (I crossed off another ocean) that was greatly affected by the 2004 tsunami. In fact, Khao Lak had to be mostly rebuilt. We stayed at the beautiful Le Meridien Khao Lak property, in a villa no less! Thanks, #SPG!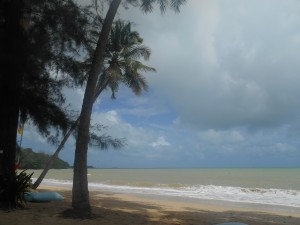 I found the people of Thailand to be warm and genuine. Their food is delicious and the weather is divine. My brother and I went during off-season, but it was still a wonderful, albeit rain-soaked, experience. Here are some of my Khao Lak tips:
Go on an elephant trek!: Make sure the company you use treats the elephants with respect and love. Not all companies do.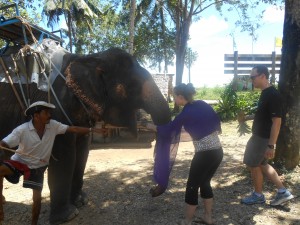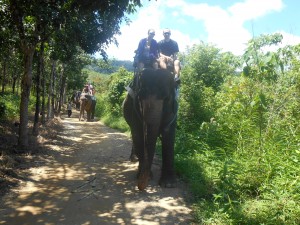 Khao Lak town: Make time to visit Khao Lak town. There are some good restaurants (and a McDonald's if you're not feeling too adventurous). Explore everything the town has to offer. Odd fact: lots of eyeglass companies (like Pearl Vision equivalents). We couldn't figure out why…
My favorite part of Thailand, though, was the wonderful beaches and people. Please go! It's a great country.